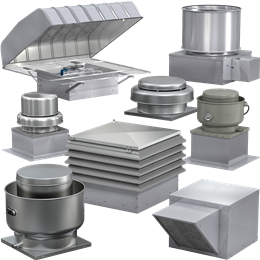 Wall Mounted Fans Includes both direct and belt drive fans with various impeller types, suitable for in-wall mounted applications.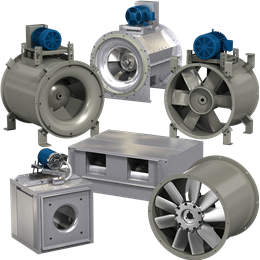 Designed for Cylindrical installations and offering a wide performance range. Fans are used for clean air, sound sensitive, industrial or grease-laden exhaust air applications.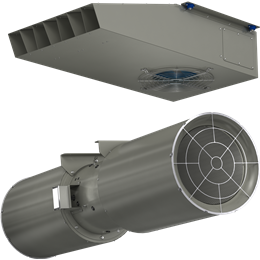 Ductless design uses jet fans to dilute and remove contaminants and control smoke. These move air towards exhaust areas.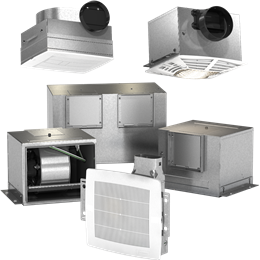 Ceiling exhaust fans are ideal for clean air applications such as bathroom and general exhaust.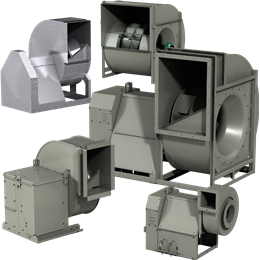 Low flow and high-pressure air movement for removing hot air, moisture, fumes and small, lightweight particles such as dust, wood chips, and paper trimmings.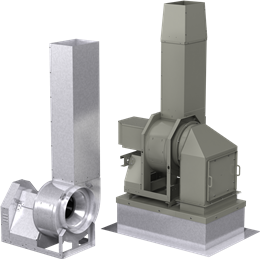 Pre-engineered, centrifugal exhaust systems designed to safely remove and disperse contaminated air in commercial, institutional or industrial applications.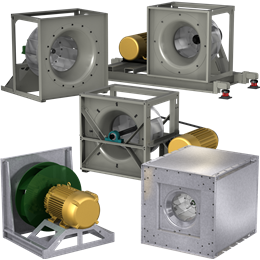 Compact and economical, plenum fans are designed to operate individually or as a multi-fan array in air handling and pressurized plenum applications.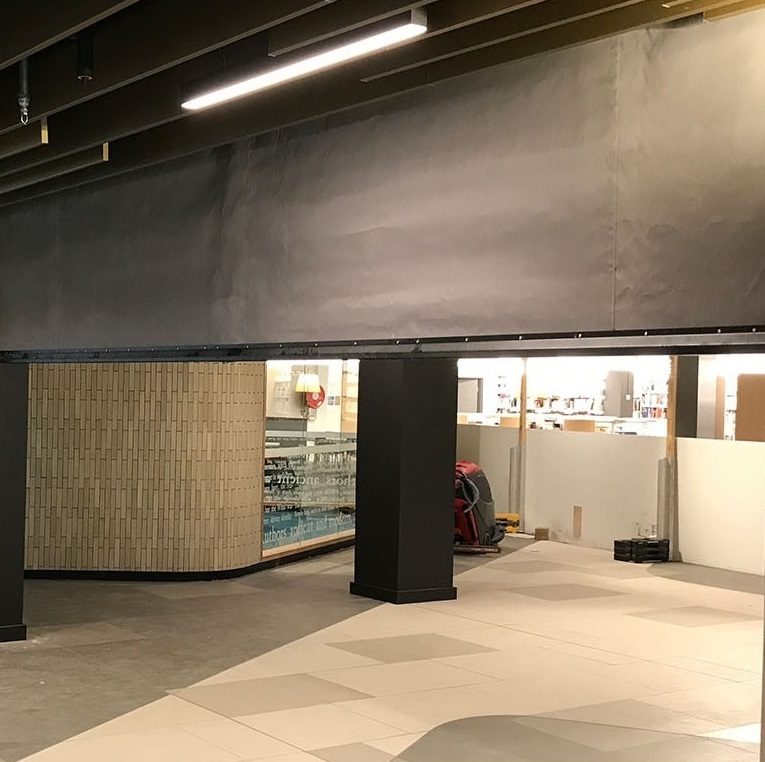 SBA is an Automatic Smoke Curtain that in the case of fire, limits and controls the
movement of smoke, with classification D180.